The BobbyJack Pipelifts
The Bobbyjack Pipe Lift is an industrial lifting device designed to raise pipes in pipe rack systems to allow for inspection, maintenance, installation of pipe shoes, and other activities which require lifting the pipes from the supporting beams. The BobbyJack eliminates the need for a crane, crane operator, & rigger. It can be used in almost any environment and can be installed by one person from ground level, an elevated platform, a manlift, or by rope access.
See The BobbyJack in Action!
By quickly and safely raising pipes from the support beam for inspection and maintenance, the patented BobbyJack is a valuable addition to any industrial pipe maintenance program.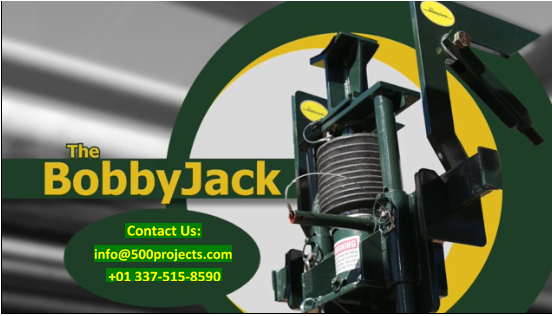 Reduce Costs
Maximize Productivity
Increase Safety
Superior Service
Quick & Easy Installation
The device can be installed by one person – the heaviest of the 4 main components weighs only 44 pounds.
Maintain Mechanical Integrity
Process piping failures are often caused by corrosion at pipework to pipe support contact points.
Safer Alternative
The BobbyJack is the safer alternative to a crane or other conventional rigging equipment.
Custom Versions Available
Custom versions can be designed to accommodate other support structures and/or larger pipes.